BOOKS
Students are required to purchase the following books. You can find them at the UCSD bookstore. Or click on the images to find them at amazon.com.
Please refer to the schedule of readings and lectures for the specific readings assigned to each class meeting.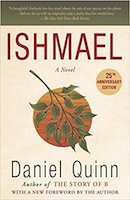 ISBN:
0553375407
Ishmael: A Novel
by Daniel Quinn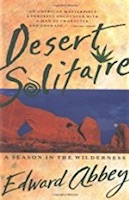 ISBN:
0671695886
Desert Solitaire
by Edward Abbey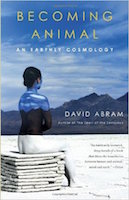 ISBN:
0375713697
Becoming Animal: An Earthly Cosmology
by David Abram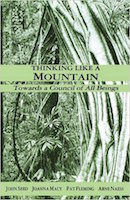 ISBN:
1897408005
Thinking Like a Mountain: Towards a Council of All Beings
by John Seed, et alia
● You also will also be required to download, print, and read a number of articles available online in PDF format. The links are available on the Schedule of Readings & Discussions page.
---
BASES OF EVALUATION
In accordance with university policy, students must complete all formal course requirements in order to receive credit for RELI 151.
Class Attendance – 10%
Attendance is mandatory in this course. You are permitted two absences. More than two absences throughout the term will begin to lower this portion of your grade. I will circulate an attendance sheet at the beginning of every class. Arriving in class after the sheet has been circulated will count as 1/2 absence.
You will start out with an A for this grade. Two absences are permitted. A third absence will lower this portion of your grade to a B. A fourth to a C. A fifth to an F. If you miss the class more than six times, you will fail it in its entirety, regardless of your other performance. Please note: I am not a monster; I will make accommodations for very special circumstances.
Class Participation – 20%
This class demands active in-class participation. All students must be prepared to be called upon, to discuss either the assigned readings or their own course-related projects.
You will start out with a B for this grade. If you participate on a regular basis in a way that contributes to the class' intellectual progress, you can raise this grade to an A. If you speak simply to speak; or if you demonstrate to me on a consistent basis that you have not done your homework, then you might even lower this grade.
Writing Assignments – 70%
You will be required to write eight short essays during the quarter. I call these essays Think Pieces. For a longer description of this assignment, please click here, or above, on the Think Pieces tab.
Make-Up Policy
Late assignments will be accepted only with a documented excuse and at my discretion. If you think you are going to have trouble turning an assignment in on time, please come and talk to me beforehand. I will often grant extensions for good reasons, but I appreciate the courtesy of being requested for such an extension before the assignment is actually due. I reserve the right to refuse an assignment that is excessively late or has been turned in late without my prior approval.
Academic Integrity
University policy also requires me to report all cases of suspected plagiarism to the Office of Academic Integrity. You are responsible for understanding what constitutes plagiarism, and for avoiding it: "I didn't know…" is not an acceptable excuse. If you are unsure how plagiarism is defined, please check here for guidance.
Students should note that all course requirements are subject to revision at the instructor's discretion.
---
SUMMARY OF GRADING
Class Attendance
10%
Class Participation
20%
Writing Assignments
70%